Connect your Klaviyo account to Dyspatch and export templates to your Klaviyo account in a couple of clicks.
Connect your Klaviyo Account
To set up your new integration, you will need an API key from your Klaviyo account. You can generate a new API key by clicking on your name, then going to Account & Billing > Settings > API Keys. Click Create Private API Key to generate a new key, then click the eye icon next to your key to view your key.
Once you have your key, head to the Apps & Integrations page on Dyspatch and click Add Integration. Choose Email Service Provider as your Integration Type and select Klaviyo from the Choose an Integration dropdown menu. Add your API key and a description, then click Add Integration to finish your setup.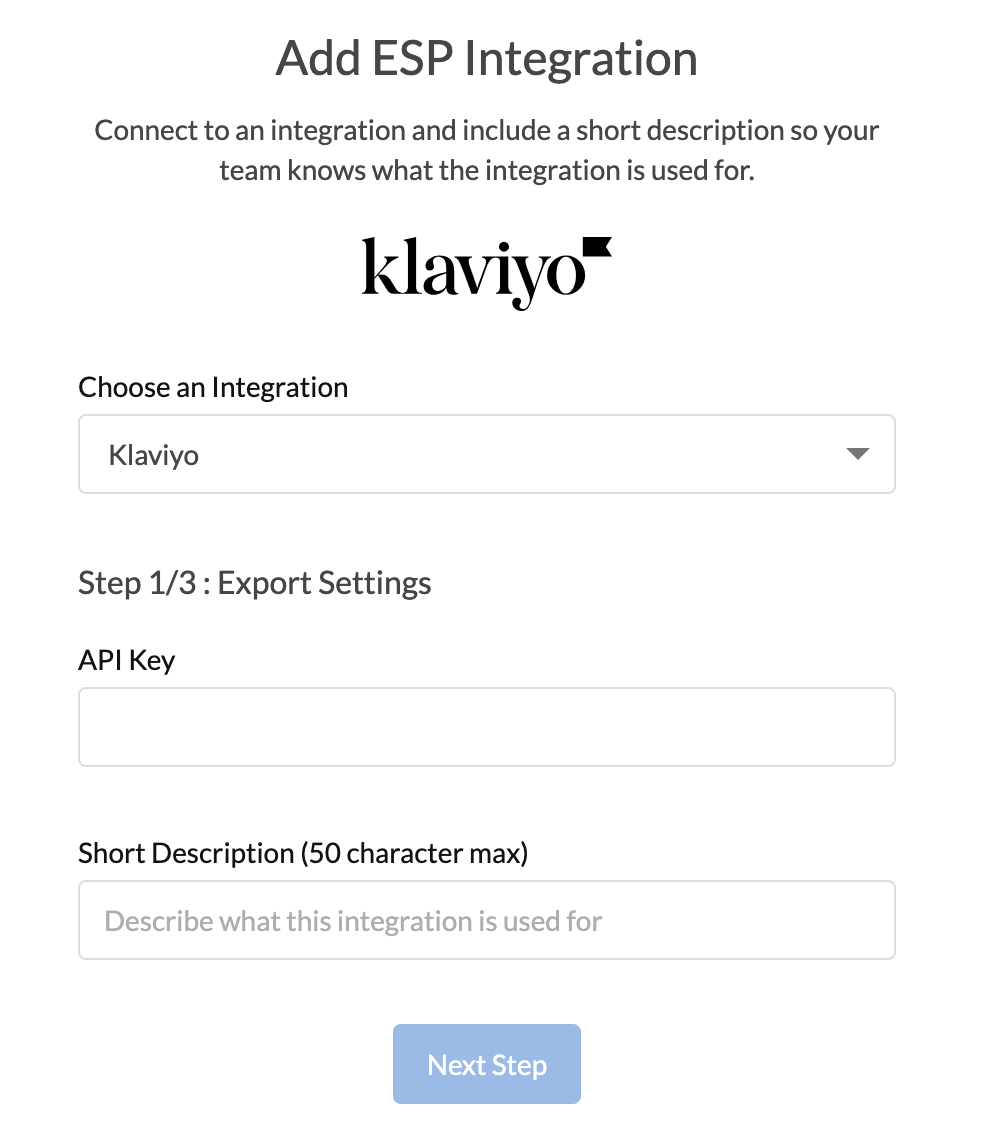 Once your new integration has been set up, you will be able to export your templates to Klaviyo directly from Dyspatch.
Learn More
Read more about working with Klaviyo in Dyspatch on our Klaviyo Integration page.