Use Workspaces to help organize your emails.
Workspaces can reflect how your organization assigns access to a group of emails, whether that is according to team, purpose, or customer visibility. All users added to a Workspace will have access to the emails within the Workspace.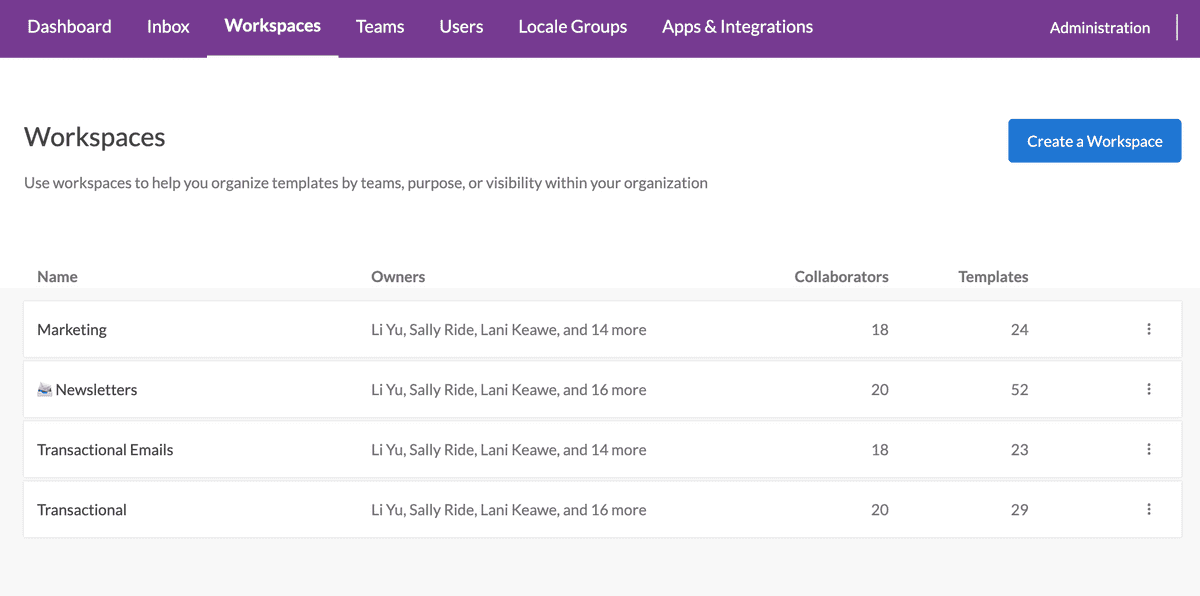 Creating a Workspace
On the Workspaces Page, click the Create a Workspace button. Add a name and a description for the new Workspace. You can also assign ownership of the Workspace to an individual by entering their email address, or to a Team you have created. Don't have any Teams yet? Check out our documentation on creating a team.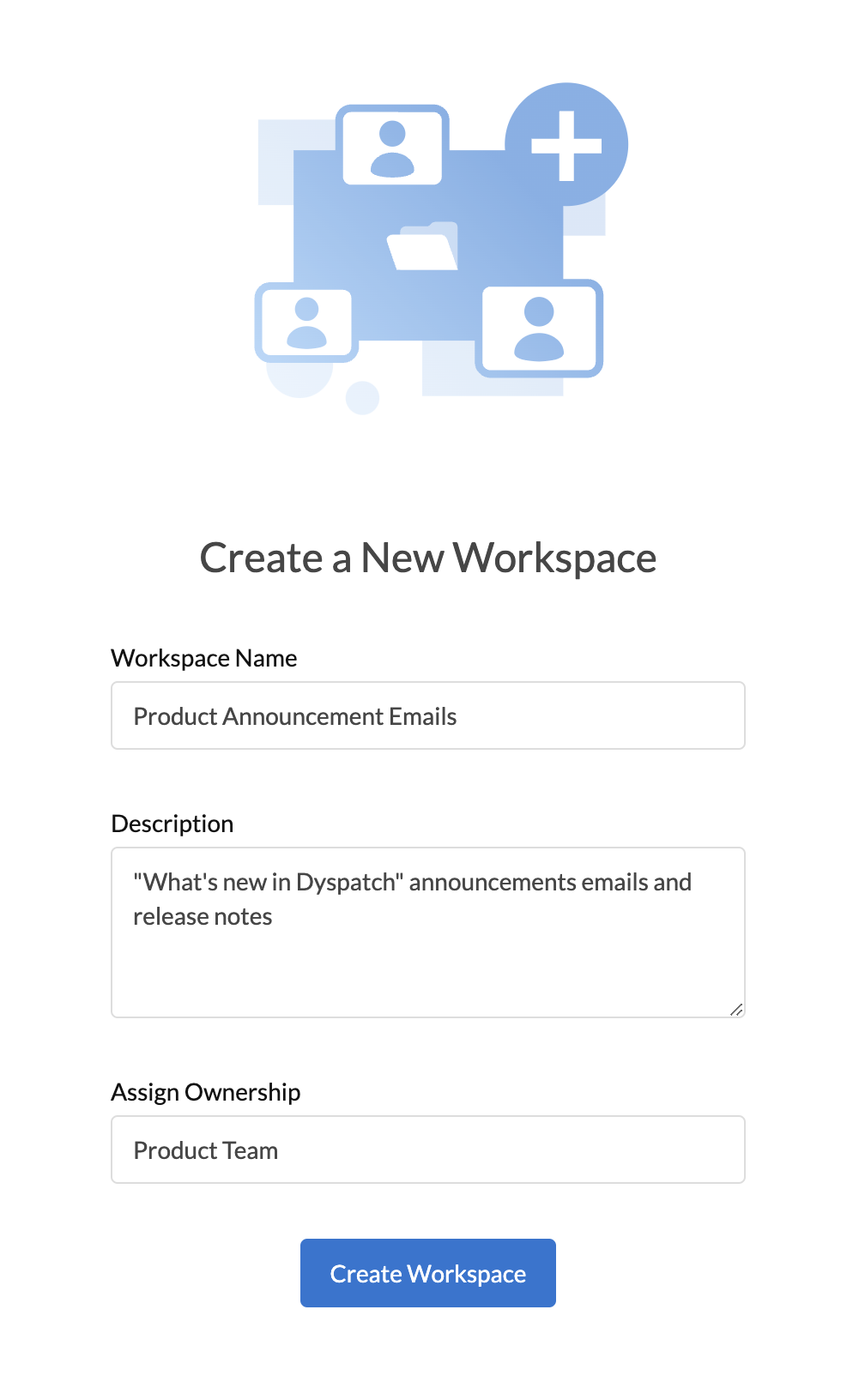 Manage Collaborators
Edit or assign access permissions for Teams and Users by clicking the " " for the Workspace you would like to edit and then select View Collaborators in the drop-down. You'll open the collaborator screen where you can edit the roles and add new collaborators to the Workspace.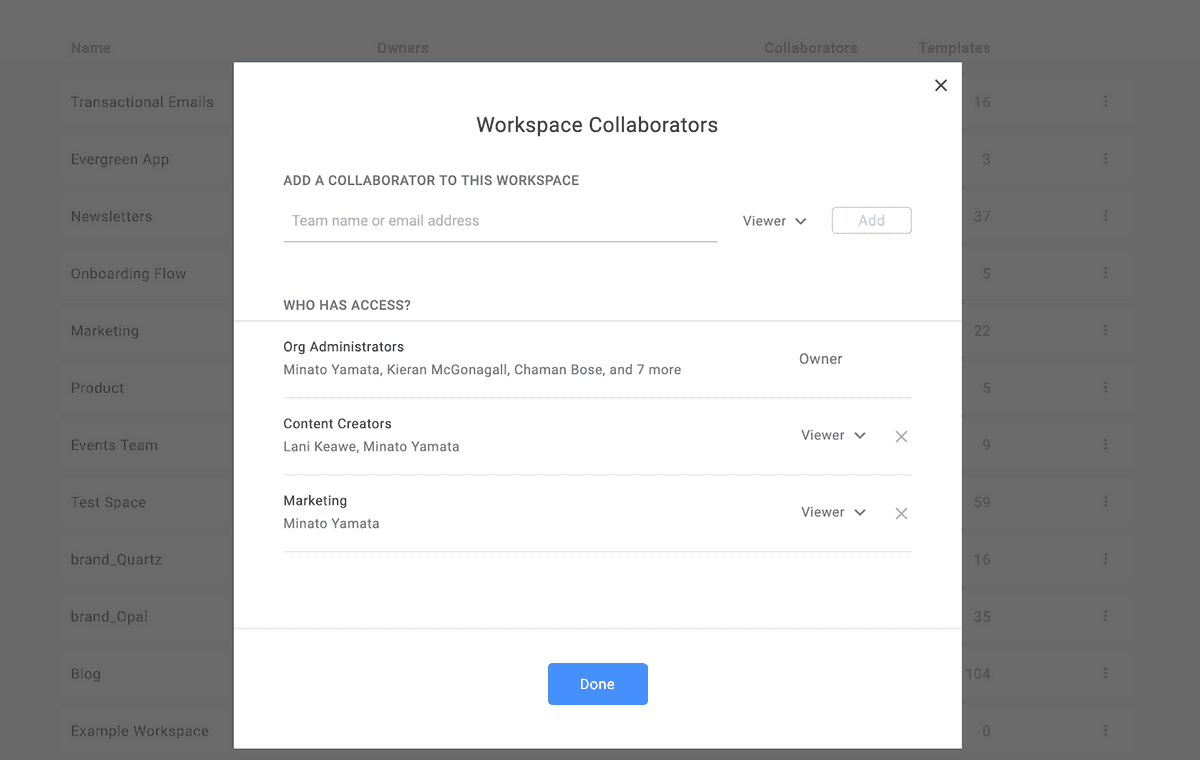 Read more about what each role can do in a workspace here.