Build beautiful emails quickly with Dyspatch and send them to your customers using Campaign Monitor.
Downloading Your Email Template
Once your email has been reviewed and approved by your team's stakeholder, you can now export your template using the Download/Export button.
You will need to select the Liquid option to be compatible with Campaign Monitor's templating system.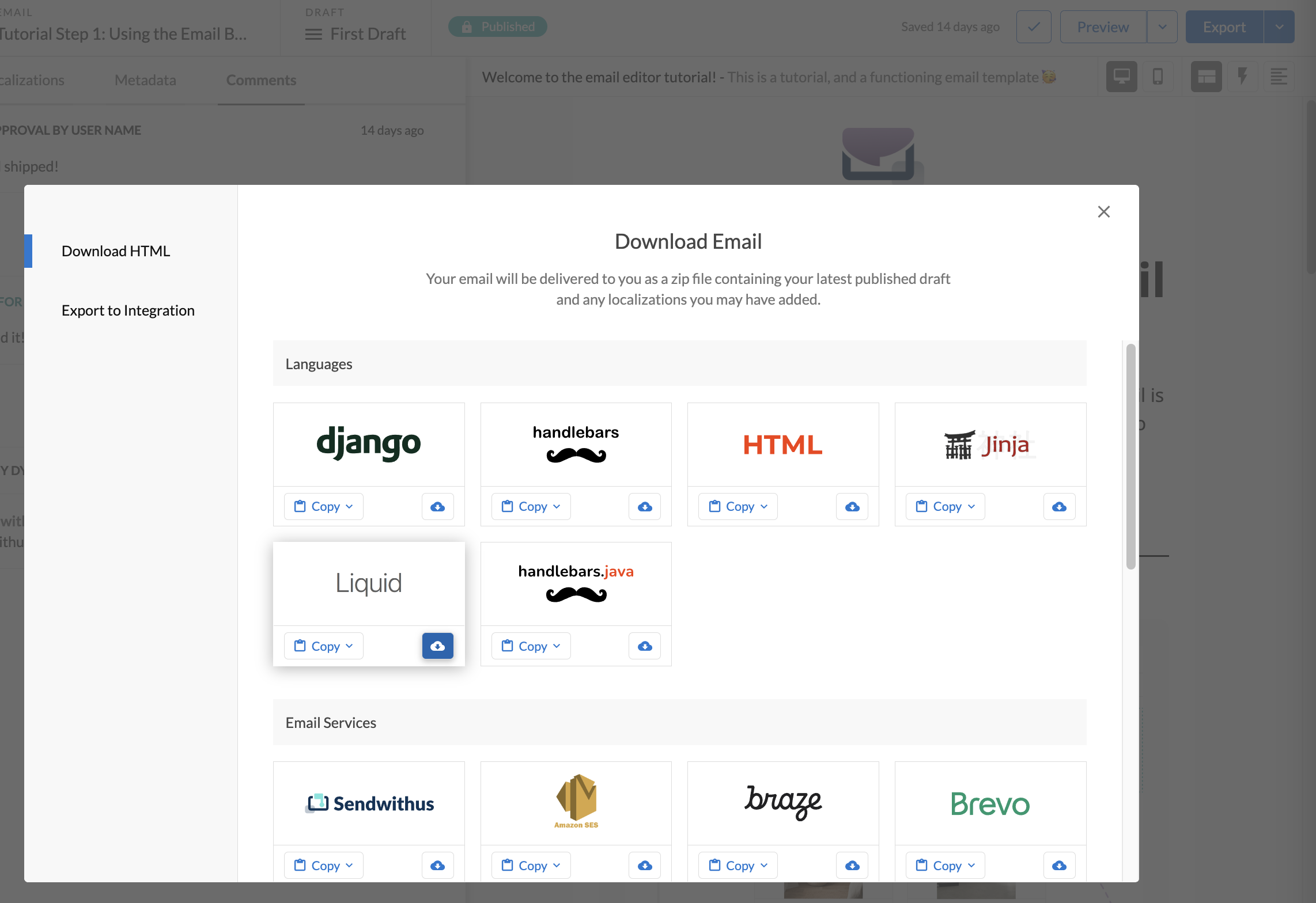 A zipped file will be downloaded onto your system with the HTML, plain text content, metadata, and localizations (if applicable).
Adding the Template to Campaign Monitor
After you have the zip file of the template, create a new campaign in Campaign Monitor. Set up your campaign like below, making sure to name it something relevant to the email being delivered. Unzip the file downloaded from Dyspatch, and look in the "metadata" text file for the subject line and other sending information.
Then when you're on Campaign Monitor's "Content" stage, select the "Import HTML" option. From here you can upload the HTML file that was in the zip file.
Make sure to uncheck "Move my CSS inline (for best results in Gmail and Outlook)". Dyspatch emails are already optimized for all clients.
That's it! From here you can set up your unsubscribe tags and then send a Campaign Monitor campaign.