Connect your HubSpot account to Dyspatch and begin exporting templates in a couple of clicks.
In order to connect your HubSpot account, you will first need to create a new Private App.
Creating a Private App
In HubSpot, click on the settings gear icon located near the top right corner.

In the left side panel, under the "Account Setup" section, select the Integrations > Private Apps.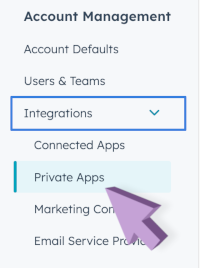 Click the Create a private app button and fill in the values below: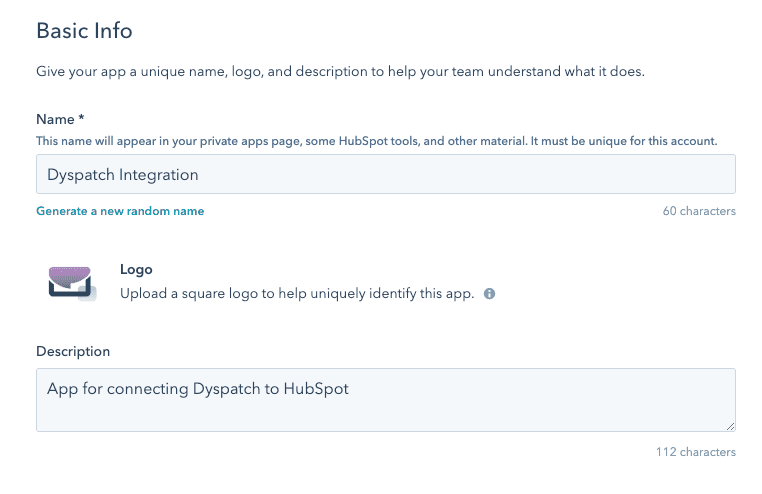 Scopes: The only required scope is Standard > Content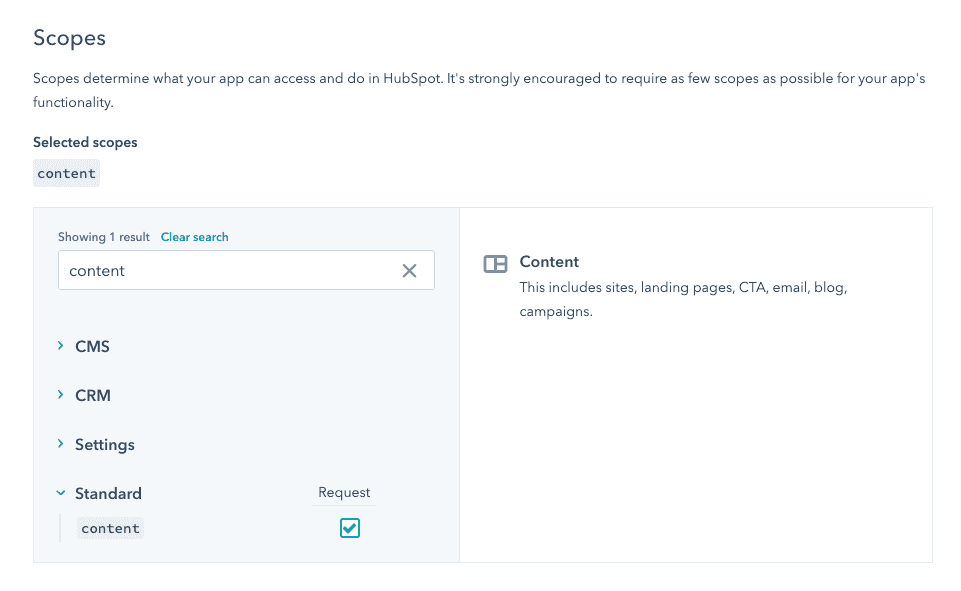 Click the Create app button once completed.
You will be presented with an "Access Token". Save this token for the steps below.
Connecting HubSpot to Dyspatch
In the Administration portal, select the Apps & Integrations tab.
You may need to unlock integrations for your team's account. Reach out to our
support team
to get integrations set up.
Click the Add Integration button, and select Email Service Provider.
In the "Choose an Integration" drop down menu, select HubSpot.
Enter your unique Access Token created from the Private app.
Optionally add a default from address and from name to use on export.
Add a short description for your integration and click Add Integration.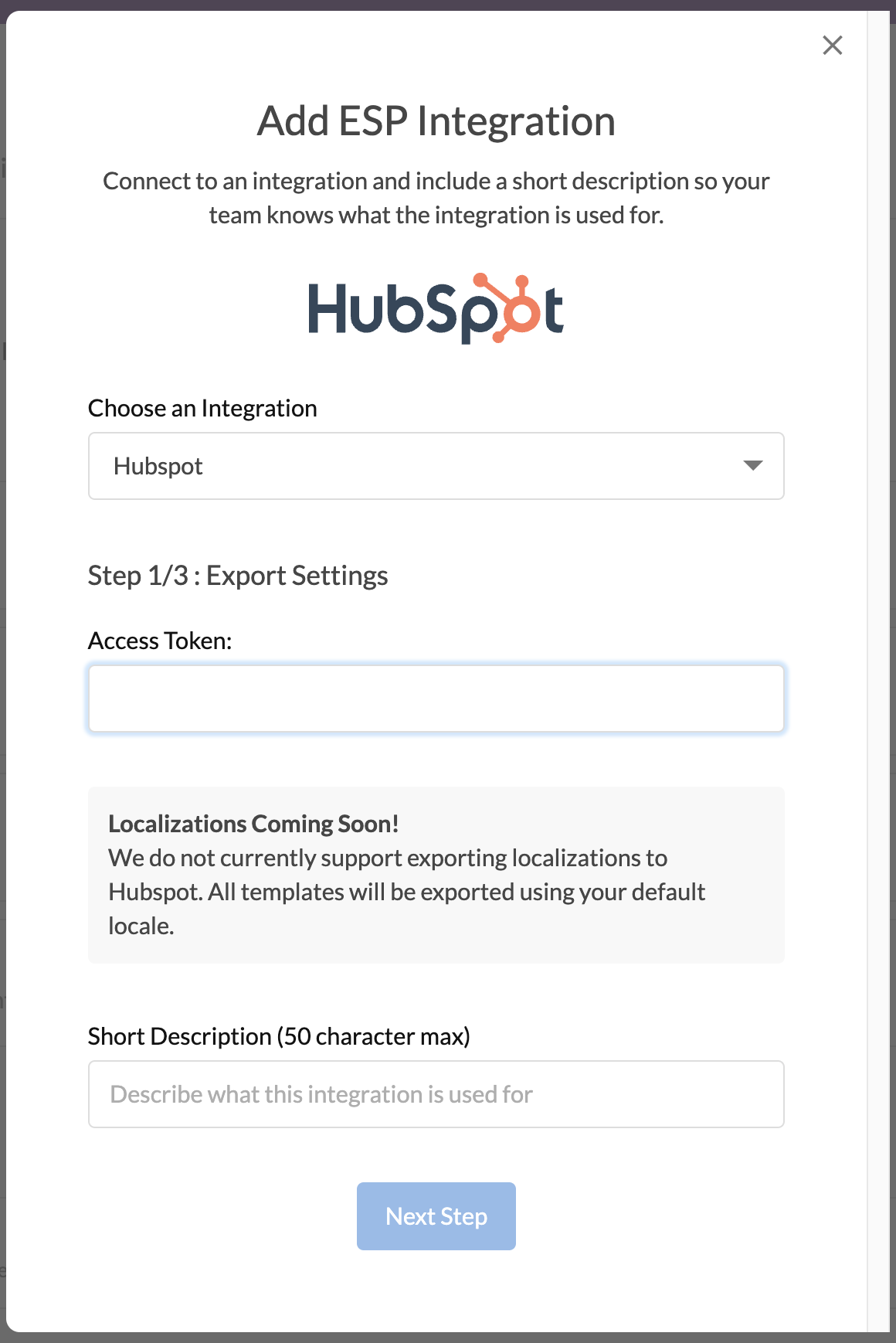 At this time, our HubSpot integration does not support the export of localizations. All templates will be exported using your default locale.
Once your new integration has been set up, you will be able to export your templates to HubSpot directly from Dyspatch.
Learn More
Read more about working with HubSpot in Dyspatch on our HubSpot Integration page.